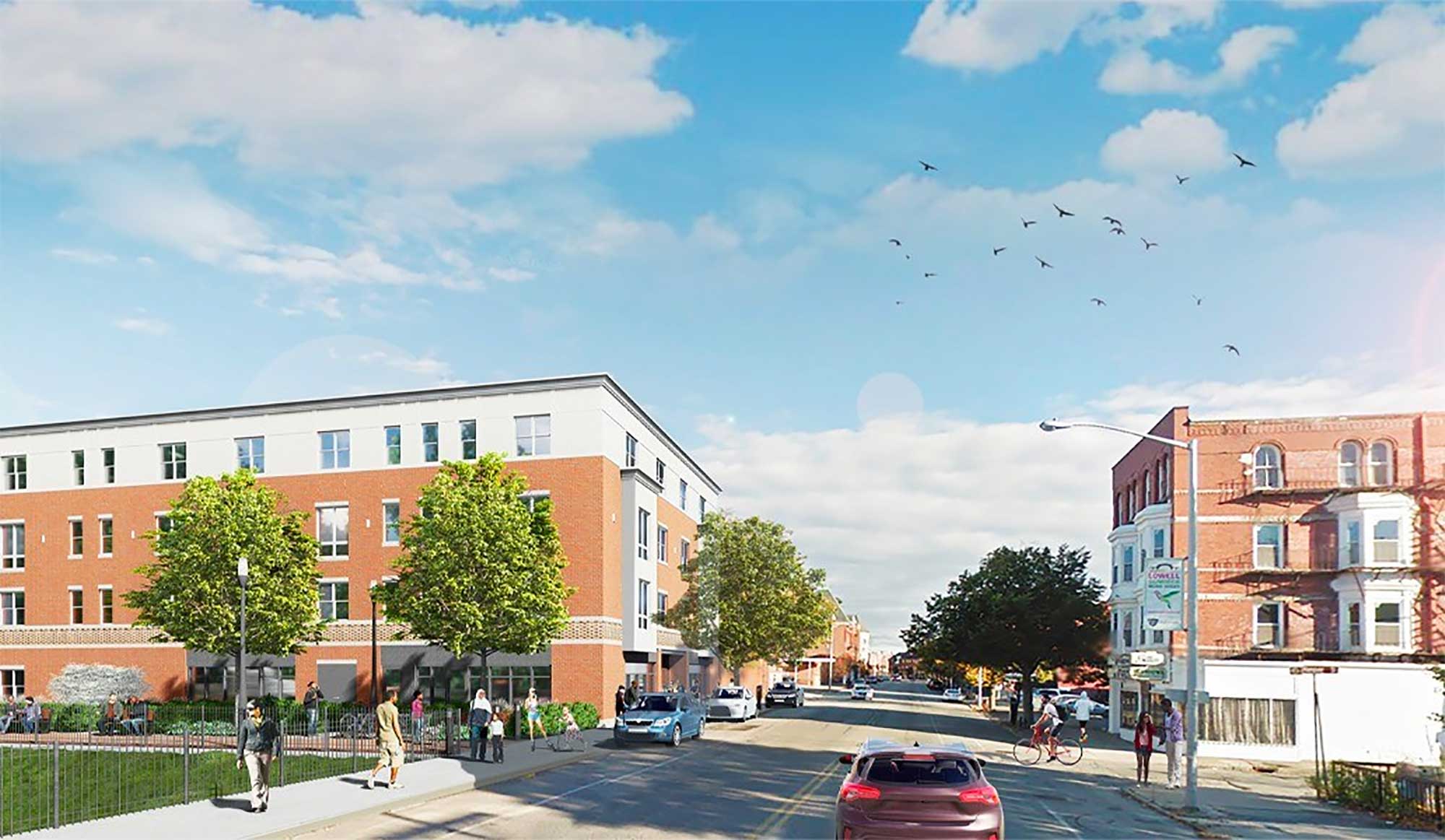 Welcome to 555 Merrimack
New affordable rental apartments in Lowell, MA
Brand new rental community offering affordable studio, one- and two-bedroom apartments just steps from downtown Lowell. Amenities include new construction, air conditioning, onsite laundry, and a fantastic location. 
7 Studios
Units have project based subsidy and residents will pay 30% of income for rent.
11 One-Bedrooms
Rent from $1,027 – $1,244
9 Two-Bedrooms
Rent $1,492
All 27 units have a preference for households with income at or below 60% AMI that also qualify for voluntary services, including supportive services focused on recovery from substance use disorder. Applicants who indicate that they have a need for these services will have a preference for housing. 
Heat, electric and hot water are included in the rent.
8 units have Section 8 subsidy, and 8 units have MRVP and pay 30% of income for rent.
Selection by lottery.
Maximum Income Limits

HH Size
30% AMI
50% AMI
60% AMI
1
$26,550
$44,250
$53,100
2
$30,350
$50,550
$60,660
3
$34,150
$56,850
$68,220
4
$37,900
$63,150
$75,780
APPLICATION
555 Merrimack held a lottery on May 30, 2023
You may request a waitlist application by calling: (978) 454-5595 / Relay #711
Completed applications should be mailed to:
Maloney Properties, Inc.
517A Moody Street
Lowell, MA 01854
For more information or if you or a family member has a disability or limited English proficiency, and as a result need assistance completing the application and/or require any assistance during the application process, please contact us:
Email: [email protected] or Tel: (978) 454-5595 | Relay #711